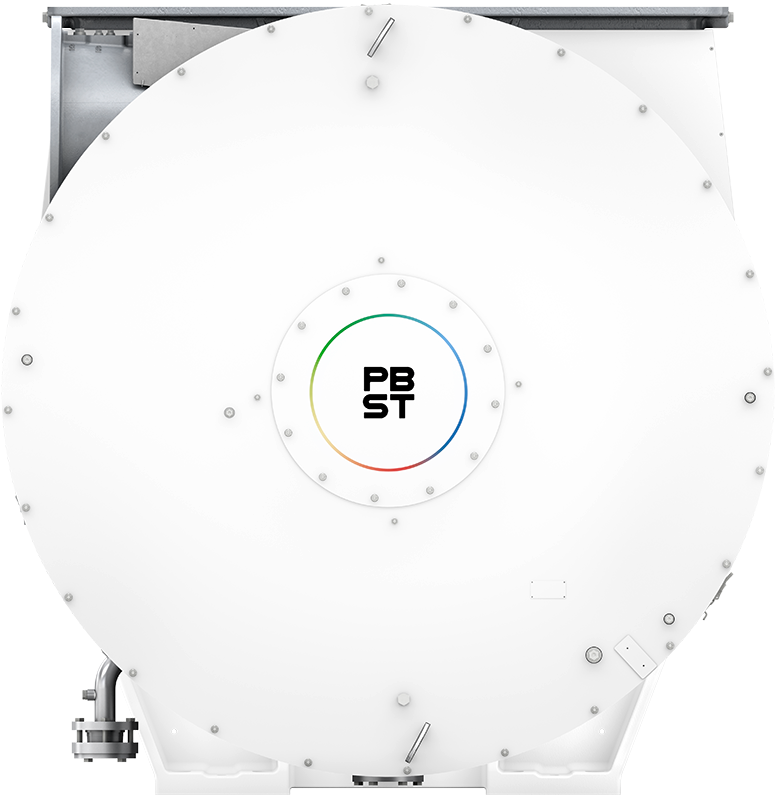 Products
TCA

series
Reliable - safe - proven!
TCA turbochargers are suitable for 4-stroke and 2-stroke gas, diesel and dual fuel engines in applications ranging from 3 MW up to 30 MW output per turbocharger.
Features
For engine outputs from 5,400 to 32,400 kW per turbocharger:
Turbine type: axial flow
Maximum pressure ratio of 5.5
Max. permiss. temp: 500°C/650°C
High performance floating bearings for minimized mechanical losses and optimized damping behavior
Reduced noise emission and increased efficiency
Compressor wheel change with basic tools and no need of rebalancing the complete rotor
Integrated oil piping, sealing air and venting system
Integrated containment area
Reduced number of parts
Suitable for HFO, MDO, Gas
Benefits
Long intervals between overhauls and long component life: drydock-to-drydock operation
Condition-based component maintenance: parts are replaced on the basis of component condition, increasing component life and reducing costs
Easy to maintain and service: maintenance can be carried out with standard tools
Variable turbine area optionally available: airflow through TCA turbochargers can be controlled by VTA technology
Technical data
Turbine type
Max. supercharged engine output [kW]
Mass [kg]
2-stroke [kW]
4-stroke [kW]
Max. permissible speed [rpm]
Weight [kg]
TCA33
5,400
27,800
1,372
TCA44
7,400
7,900
22,800
2,078
TCA55
10,200
10,400
20,000
3,201
TCA66
14,600
14,800
16,900
5,308
TCA77
20,700
21,000
14,200
8,325
TCA88
32,400
30,000
12,000
13,410
Specific air consumption (le)
7.5kg/kWh
6.5kg/kWh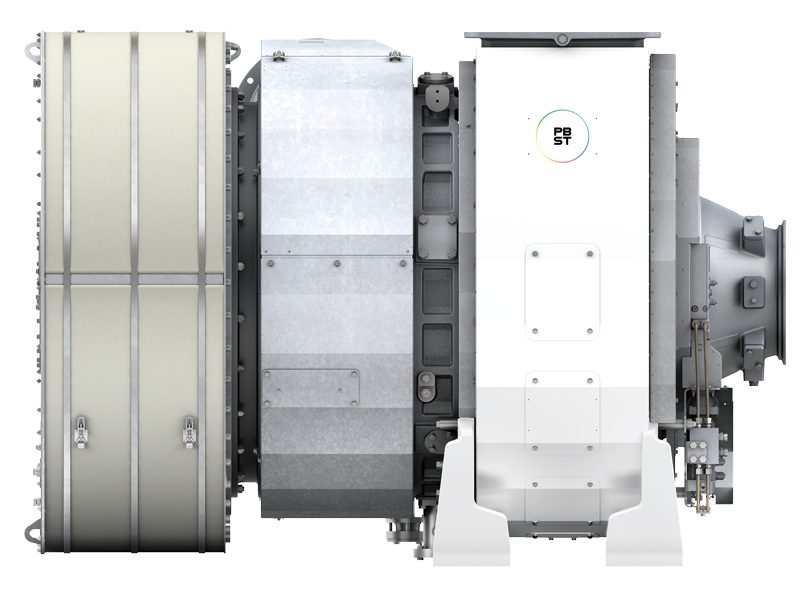 PBST TCA turbochargers are high-performance solutions characterized by ease of maintenance and long overhaul intervals. TCA turbochargers are suitable for all liquid fuels and gases.